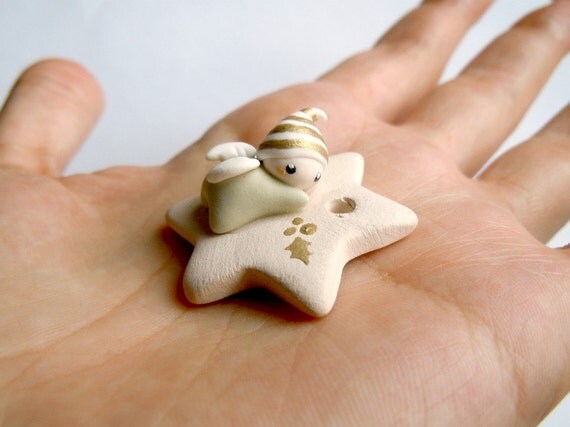 Can't believe almost a week passed since the last time I found a moment to write on the blog!
This is really a crazy busy period, but at least I've got something special to show you.. a whole collection of tiny Angel Elves on different jewelry pieces! : )
Here's the first part of the collection, tomorrow I'll show you the rest - at least I hope so ; )
Many elves are already sold out, but there's still some available in my
shop
.
Thanks for looking! :D