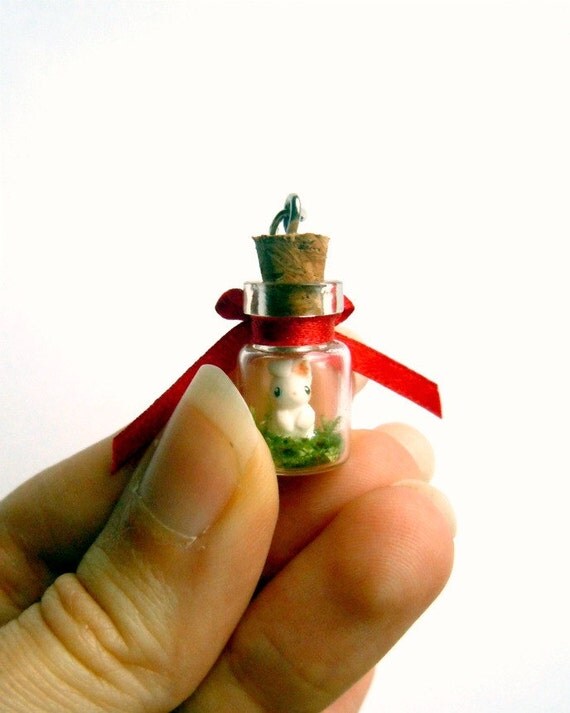 I love the effect of a super tiny critter in a miniature glass bottle! : )
And a bit of moss is obviously needed, to keep the bunny cozy and safe.
This teeny tiny guy has already foud a new home in Brazil, but I sculpted several other creatures for the same purpose. I was even planning to offer custom orders for those who want their own pet in a bottle necklace! : )
I'm waiting for a huge lot of mini bottles from several suppliers, and I just can't wait to bottle them up! :D
Wish you a nice week!