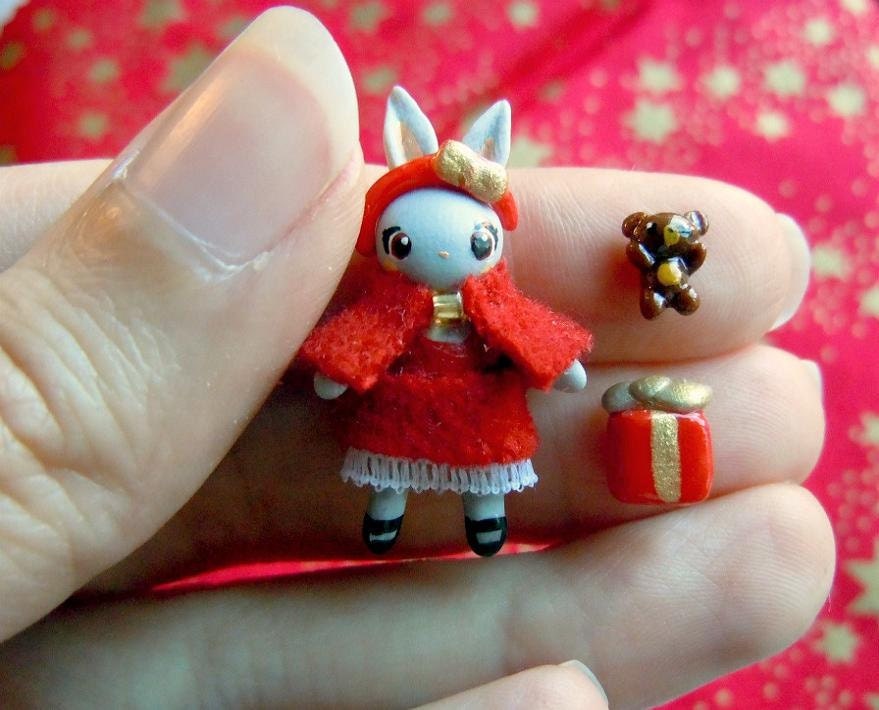 This cute bunny set was sold before I had the opportunity to show it here..
Still, I wanted to post here a few pics of the making of and the final result. Hope you like it! : )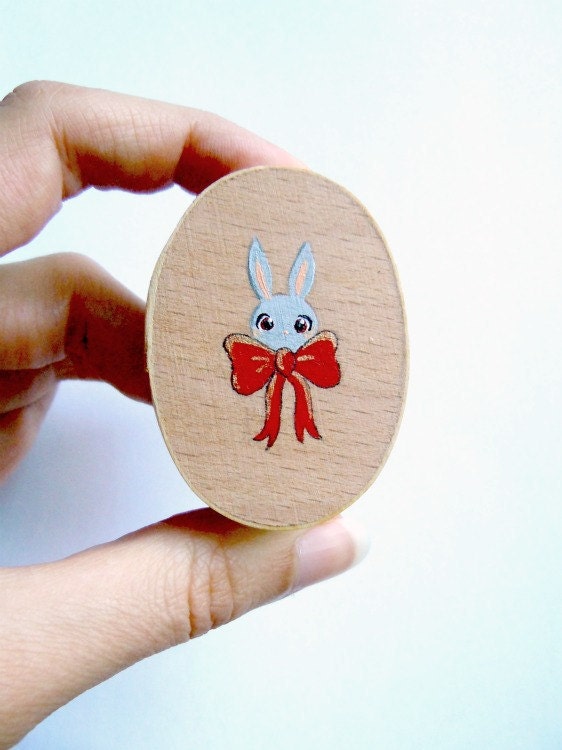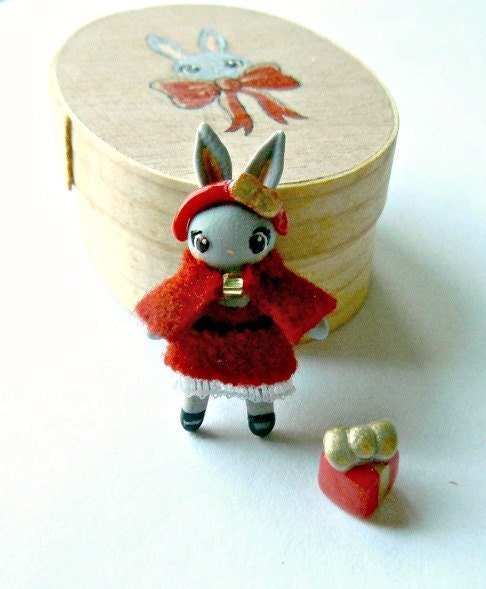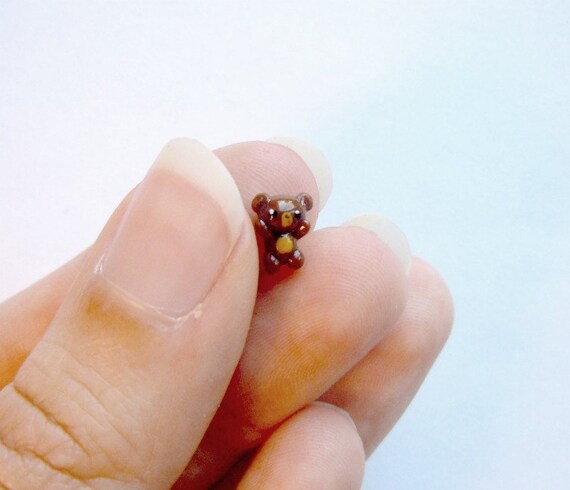 Poor girl.. she was still naked here! :D
with her tiny dress..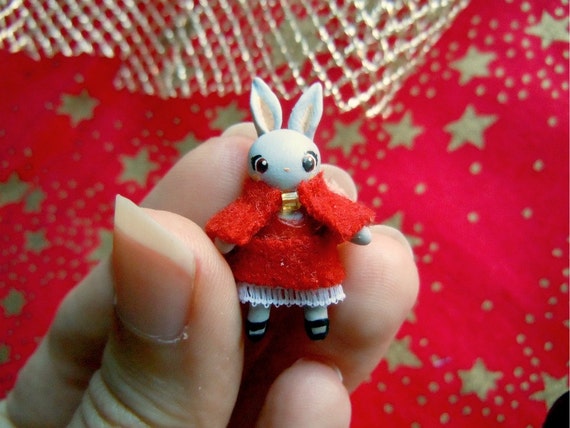 ..and finally the complete outfit! : )