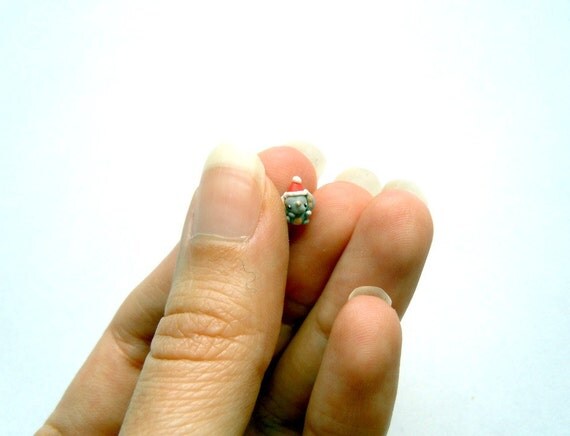 Yesterday I promised you an even tinier ellie, right?
So, here he is! : )
Just a quarter of an inch - 6 mm, hat included - but still as detailed as his "larger" friends.
He's one of my favourite tiny creations ever, I find his miniature trunk so funny and cute! : )
Not to loose him, I put him into a miniature glass bottle, over a thin layer of crystal snow and under a silk red bow.
Christmas is in the air, and this tiny ellie is the perfect little friend to wear during next holydays!
He's available for adoption
here
. Hope you like him! : )