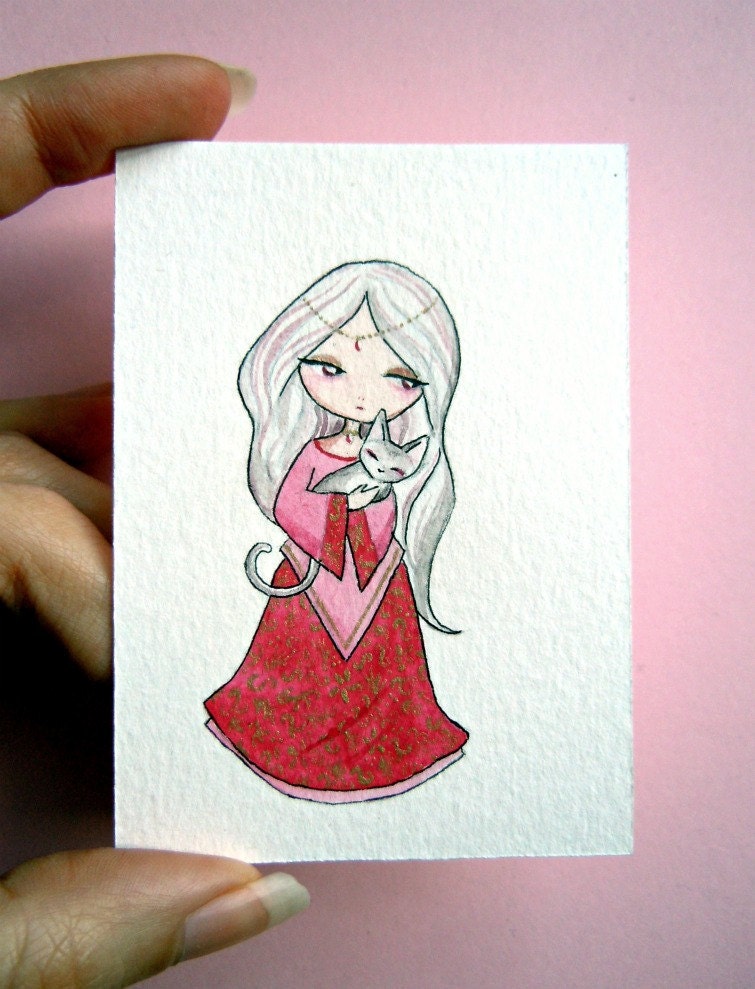 I first discovered the ACEOs a couple months ago, and I found them so cute!
ACEO
stays for
art cards editions and originals
. They're small art cards - 2.5 x 3.5 inches - which can be both prints or original artworks, and can be realized in any way, from oil painting to collage... no limits at all! : )
These t
wo of mine - the Cat Lady and the Geisha - are t

he result of a mix of different materials and techniques - pencil, watercolours, acrylics, ink.
The decoration was done using a shiny antique gold varnish, which adds to each illustration a preciuos reflection under the light.