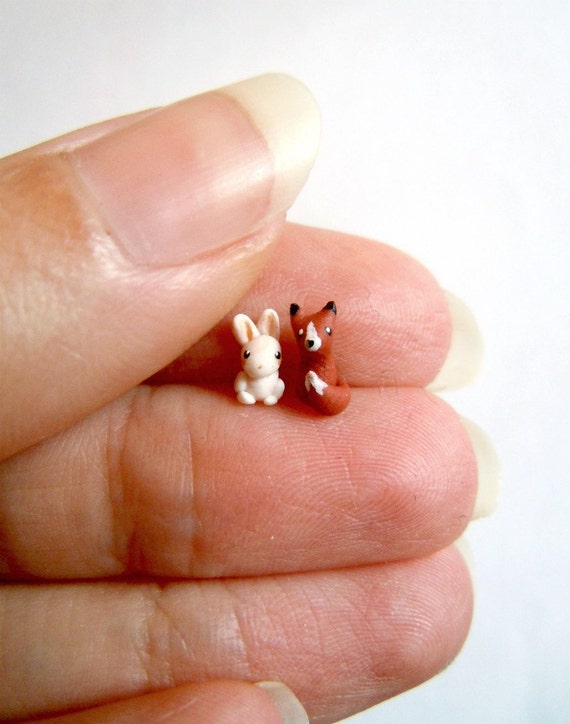 These lovely fox and bunny only measure a quarter on an inch!
They're extremely cute and lovely, but unfortunately foxes have a quite bad habit toward bunnies, so I thought it was safer too keep them in two separate bottles. : )
They make an original, unique pair of miniature earrings - each tiny bottle measures 18 x 10 mm, which is approx 3/8 of an inch in diameter, even less than the bottles I normally use to make my pendants!
Wish you a lovely weekend..thanks for stopping by!