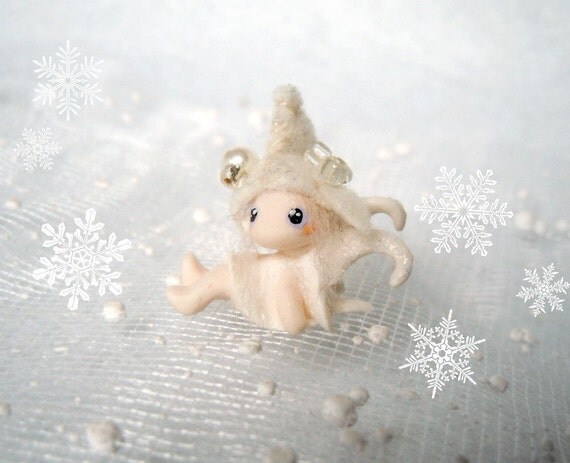 These days is snowing a little here - but it's darn cold and very windy : )
I was inspired by a frosty day to create this lovely snow pixie.
She has glittery wings, woolen white hair and handpainted little details. She wears the tiniest pixie hat, handstitched from white felt and embellished with many different beads and a micro felt leaf.
She's just one inch long from her tiny feet to the top of her fairy wings, and these pics do not really make justice to her.. she's so much cuter in real life! : )
And many other tiny pixies are coming soon, so stay tuned! ; )
PS: this is how my garden looks right now.. so much different from the springtime version! :D