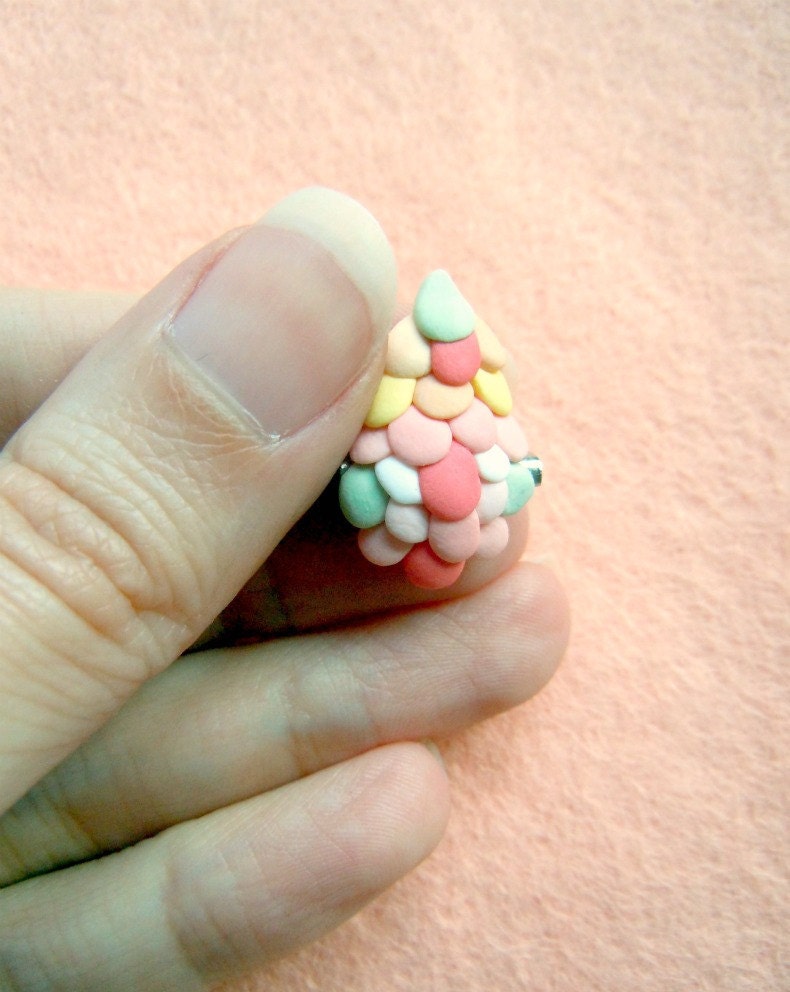 Do you ever feel the need to try something completely different from your usual style?
The first feedback I got about them wasn't very nice - it was from my mum, who actually saw them in pics and didn't like them at all. Still, I enjoyed so much making them that I decided to go on with this kind of design.. at the moment, the colorful bracelet has already found a new owner, while the tiny
brooches
had a quite good welcome on Etsy too. : )
I really hope to be able to make more of
them
.. just can't get tired of mixing different polyclay colours to see which shades I'm going to get! :D
This is also the first springtime weekend, so I wish you all to spend it in the funniest way!
Big hugs,
Mij