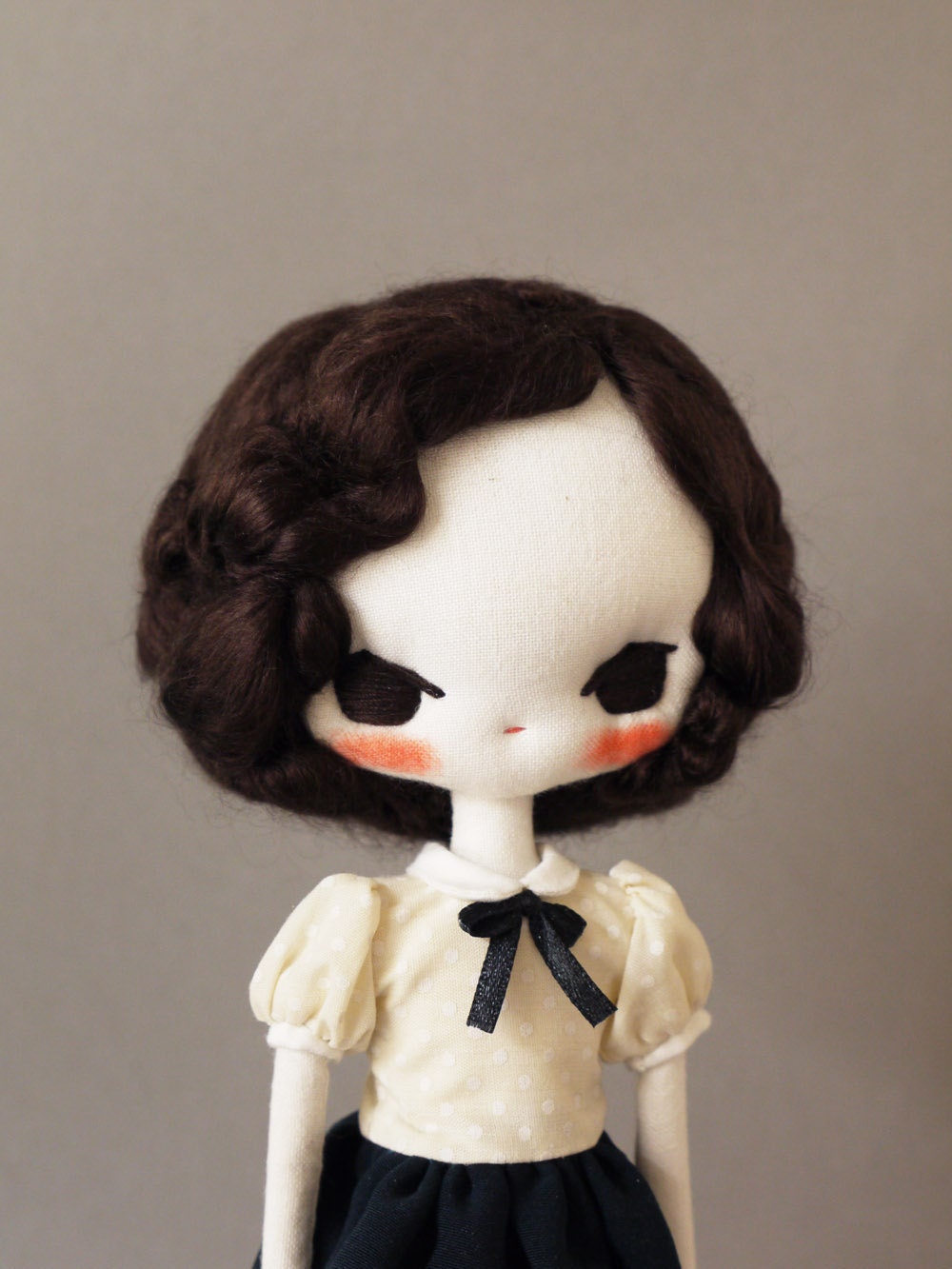 For quite a long time I have been planning a post about the fabulous work of Yeo Mei Ying from
Evangelione
.
Her amazing creatures feature both a romantic, vintage-looking allure and a modern, minimal design.
And I find it really impossible to decide which ones are cuter, her fashionable fabric dolls or her sweet white bunnies. Or maybe her incredible hybrid creatures, such as her half-human bees and butterflies! : )
In case you want to know more about her work, you can look at her
blog
(so many inspiring pics over there!) or maybe browse the sold items in her
shop
.
One last thing, I was wondering: is any of you on Pinterest too?
Feel free to explore my boards, if you want, and to share your profiles as well! : )
I am always looking for some brand new inspiration!
Big hugs,
Mij